BLUE STRANGER HARD COPY JACKET IS READY!
Can the twin bond overcome time, space, even death?

Devoted twin Keith Sheffield spent thirty-five of his thirty-seven years outrunning his demons to find his sister, who, by all accounts, has been dead since 28 January 1970. Keith has never wavered from his beliefs; according to him, Baby Kath is still alive, somewhere, out there in the world. An unknown toddler occupies a grave in Whangarei, New Zealand. Since his first spontaneous astral trip, embarked upon the day of her funeral, he's stayed by her side. Fiercely loyal, he's been her unseen best friend and protector ever since. The irony is, he can't be with her in the physical realm. In fact, he doesn't even know her name or her whereabouts, but refuses to give up hope.

Have years of illicit drug abuse or some undiagnosed STD shattered the rock star's alcohol-soaked brain? Has his obsession blurred the fine line between fantasy and reality? Is he stuck in some twisted version of neither? could he be mentally ill? Perhaps the vast landscape of his grief and his unhealthy lifestyle choices have hurled him through the proverbial rabbit hole that he himself has no idea he's fallen into.

ON 21 November 2000, the dawning of a new millennium parallels a turning point. In the midst of a televised performance, he is ripped from his earthly shell by a maverick bolt of lightning that nearly kills his sister. Despite the excruciating, mind-bending agony torturing him for hours on end, her devoted, spectral saviour stays by her side, maintaining her life force on this side of the veil with everything he's got. While there, he acquires one simple but important clue to her identity - and possibly her location. Thrilled beyond comprehension, he exits as soon as he's sure she's safe once more.

In August 2005 he contacts her at last, and hires her to cater his team. Unfortunately, the object of his obsession, now a celebrated world-class chef, despises everything about him. She's even more unimpressed that he is romancing her best friend. As far as she can tell, the long-haired, tattooed, reportedly-promiscuous, billionaire guitar legend is nothing but trouble, coming and going. To make it all worse, a maniacal fan - whose perpetual presence irritates everyone in her world - spins fantastic, wild yarns about him that resonate true -- at first. This only hinders Keith's quest to earn her friendship. How can he bring her home if she won't trust him?

Who is this eccentric superstar, really? Can he be trusted? Could what he says be true? If so, who took her? Whose dusty bones lay in a tragic, tiny white coffin he claims lies buried beneath the northernmost peninsula of a tropical island nation she's never even visited? Most importantly, is Keith Sheffield a dangerous man?


***


I would like to offer my humblest, most sincere thanks to Sue Bauman, the BRILLIANT photographer whose ORIGINAL, COPYRIGHTED PHOTOGRAPH (so don't even think of taking her work without legal permission or the art gods and their attorneys will rain down so much hurt on your head...) appears as part of the artwork of both e-book and the hard copy book jacket. THANK YOU, SUSIE Q! LOVE YOU!!


BLUE STRANGER E-BOOK JACKET IS READY! FINAL REWRITE BEING DONE NOW!
So excited! The e-book jacket art is complete. I need to finish the print book artwork, then finish the final rewrite; I'm coming around the home stretch... then I have to complete the video trailer - and it's halfway there. Ah, the life (or lack of one) of a writer. I wouldn't have it any other way.





PRINT EDITION OF COOKING FOR ONE TWO: APPETIZERS IS NOW AVAILABLE ON AMAZON!



The paperback edition will be available in libraries, universities and booksellers in 4 - 8 weeks.
New blog!! to promote my book being free for 5 days!!!!
I'm a published amazon author!!!
---
Current Time in Cairns, Queensland, Australia





Interesting. An hour and fifty seven minute lesson from Betty! I have her books. This intrigued me, so I had to share. Enjoy!
Part 1.
Keith, you lucky stinker! How fun! xo




The Association of Independent Authors
18 July 2012
Just became an affiliate member of The Association of Independent Authors. Will become a full-fledged Member when Blue Stranger is complete! Still learning all I can about formatting my book, etc., all the grunt work, basically!

And the plot thickens like your gramma's shiggen graveh an' biskits....

Soon I'll be uploading a short story free read on here, ASAP! xo Kath xo



2 June 2012

Howdy, Friends! It's been ages since I have made any changes to this site. There is a good reason for that. I'm finishing up my novel, which will be put up for sale on Amazon Kindle as soon as it's ready. I'm not ignoring y'all, really! :) Much love and many blessings, xo Kath xo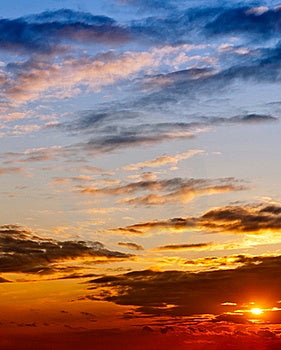 © Photographer Yunhao Zhang | Agency: Dreamstime.com